Login to the DSM DRaaS Self Service Portal
The DSM DRaaS Self Service portal allows clients to view their current disaster recovery status. They can also initiate failovers. in the event that they do not have access to their local ZVM.

The following information is required to log into the DRaaS portal:
Please contact helpdesk@dsm.net for your DRaaS login information.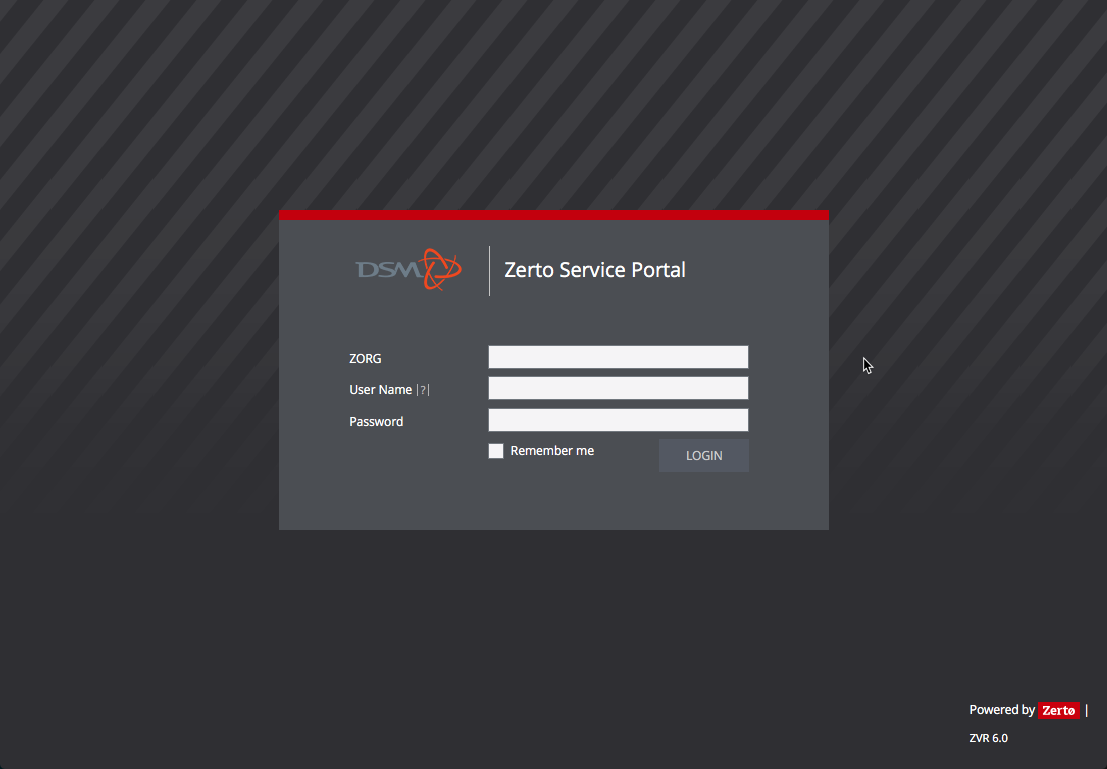 Enter in your ZORG credentials and click login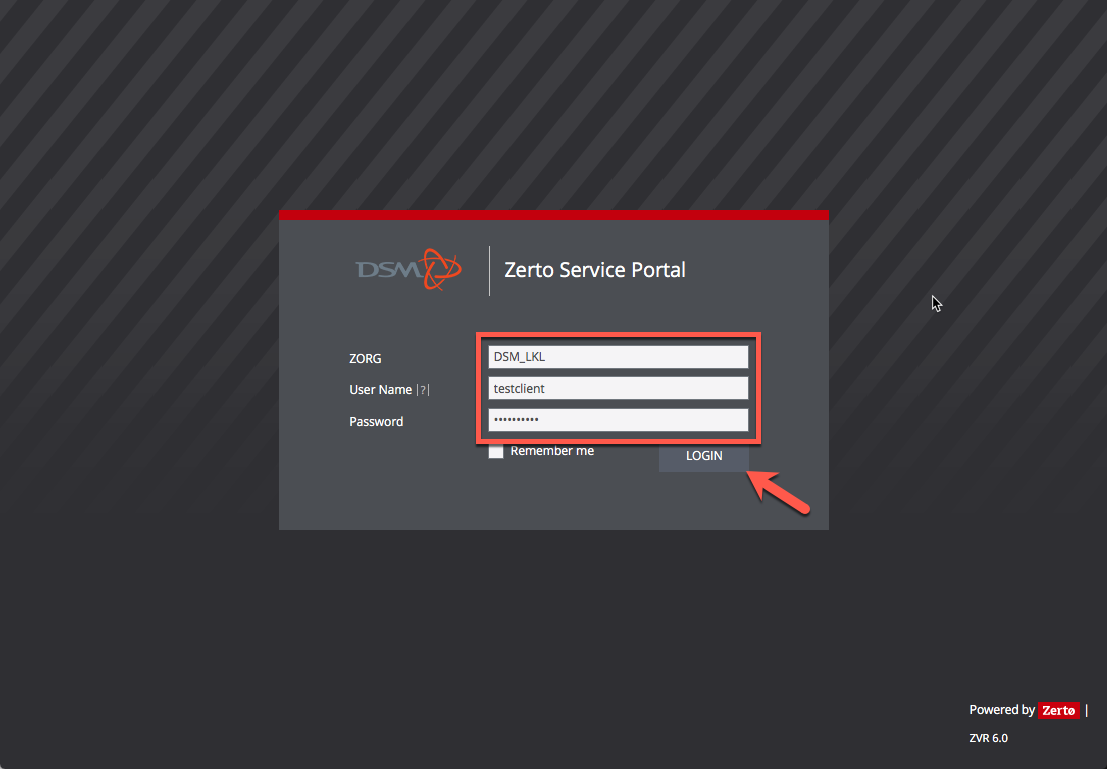 From the portal, you can monitor VPG health including SLA status. You can also modify VPG's and initiate test and live failovers*.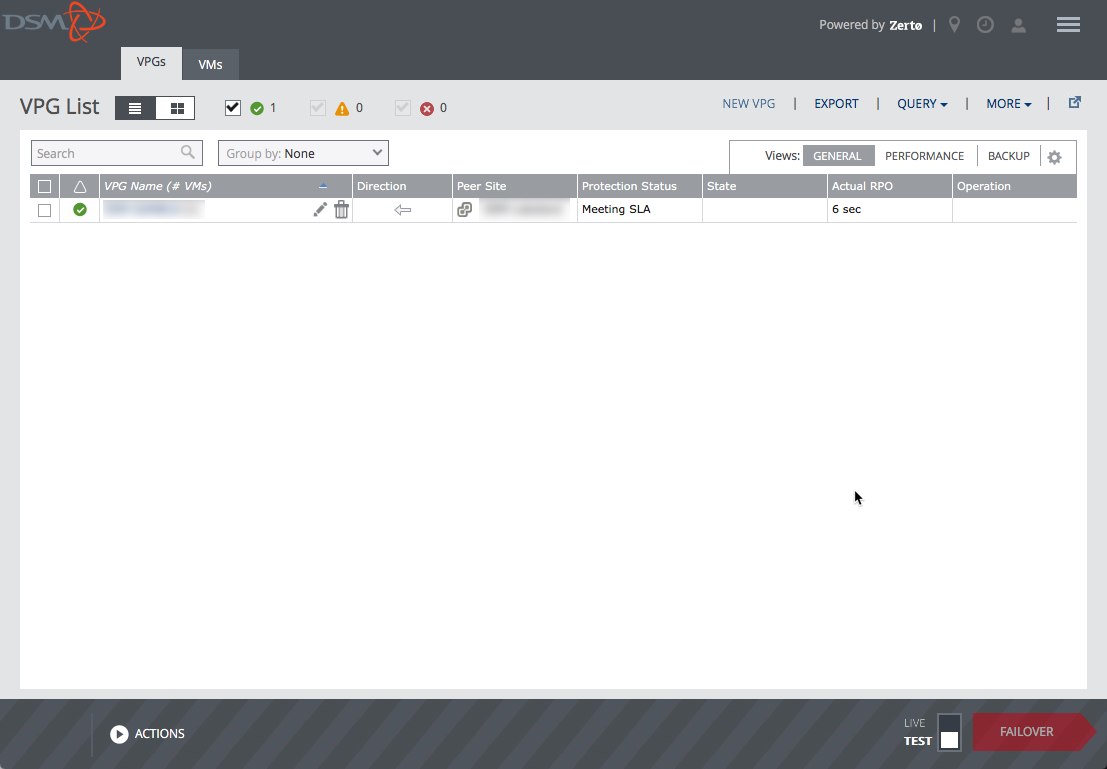 *Modifying VPG's or initiating test and live failover may result in a billing increase for additional consumed resources.
---
---